Swimming & lessons
Take the plunge
Please note:
Our teaching pool currently remains closed for public swimming on weekdays but we are pleased to offer family swimming sessions in the pool at weekends. Please refer to our timetable for session times. Children aged 8 and over are welcome to attend the lane swim. All swimmers must be comfortable swimming lengths.
We will be in contact soon with parents regarding restarting swimming lessons. 
Please visit our reopening guidance for more information on facilities and booking sessions.
Swimming is a great way to stay physically active, whatever your age or ability. Whether you're lane swimming to maintain and develop your fitness, splashing around with the family or learning to swim so that you can join in the fun, we have something for you.
So, the question is, what do you want to do?
Want to learn?
Never too young; never too old! We follow the Swim England Learn to Swim Framework to deliver swimming lessons that build water confidence from the first splash for a lifetime of water safety and enjoyment. Click on the Swimming lessons tile below. 
Want to swim?
We have a wide variety of swimming sessions to fit into your schedule before or after work, during your lunch break, at weekends with the family or during the day. See our timetable below for session times and prices.
Want to join?
If you swim regularly (roughly twice a week), our Swim membership could save you money.
Take a virtual tour
Explore our fantastic swimming facilities
Take a tour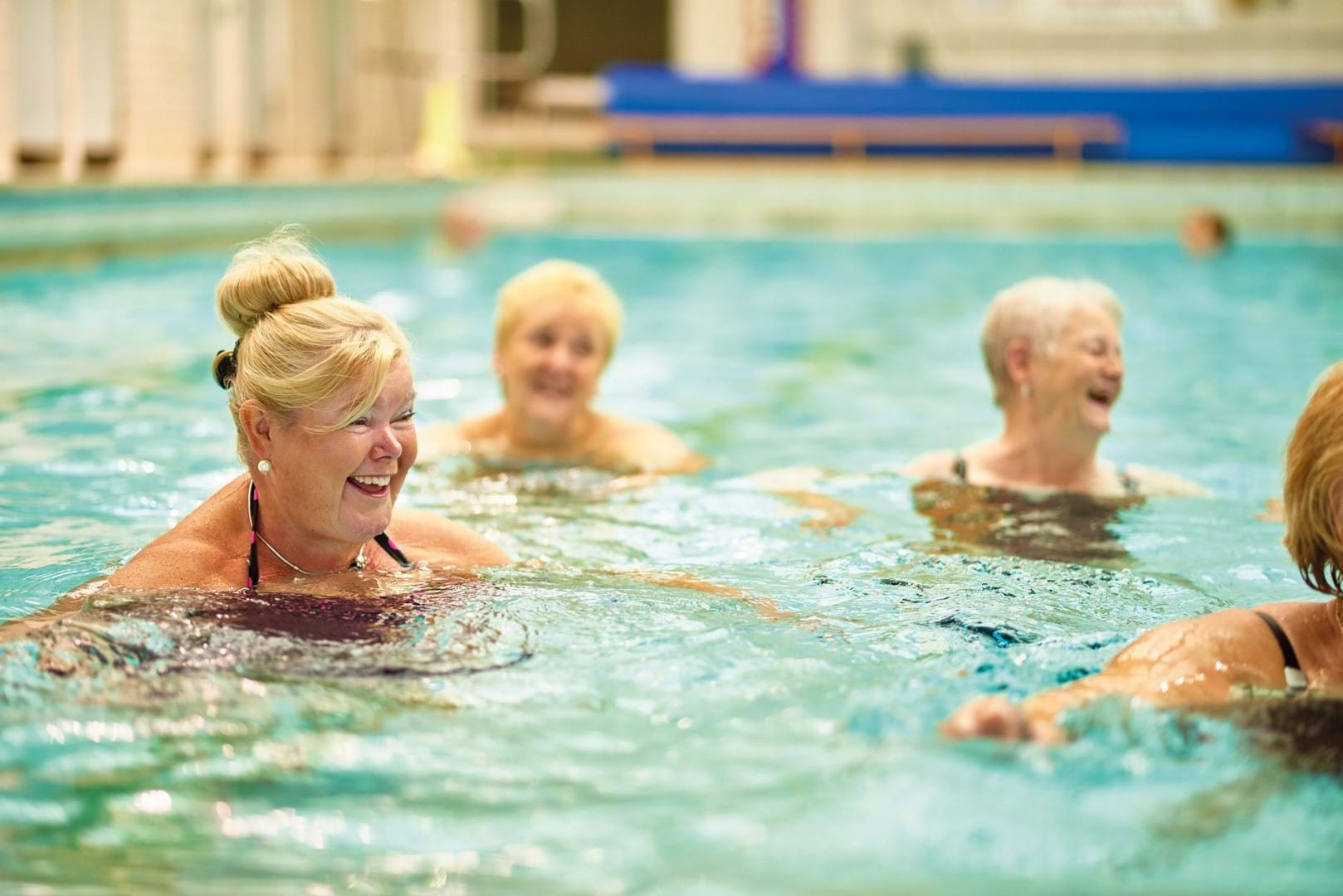 Aquatic classes
Social fitness in the pool. See timetable below for class times.
Family fun
Baby and Toddlers through to weekend Family Fun sessions. Check out our timetable below for details.